Antarctica and Patagonia: Legendary Ice and Epic Fjords
on National Geographic Explorer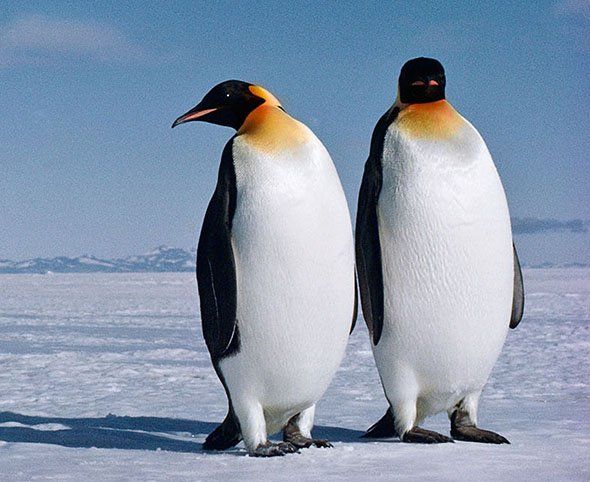 Antarctica and Patagonia: Legendary Ice and Epic Fjords
This extraordinary new voyage is like a blockbuster film—the star is the seventh continent. And the co-stars are the big ice of remote West Antarctica, where we are sure to set foot on ice where no other humans ever have; the prolific wildlife and impressive ice shelf of the Ross Sea region; and the sub-Antarctic islands of New Zealand and Australia, World Heritage sites for the thousands of seals and
...
Adventure and Active
Safari, Animals, and Wildlife
About National Geographic Explorer
About Lindblad Expeditions

Why Lindblad-National Geographic?
A Lindblad-National Geographic expedition is arguably the most exhilarating overseas adventure travel experience a person can have. Nothing else comes close to approximating its authenticity and all-five-senses engagement. We offer you the world's ultimate, authentic expedition experience: Discover the planet's most remarkable places, accompanied by experts able to illuminate all you see, and with cool tools to use to explore up close and personal
...
Main Deck With One Or Two Portholes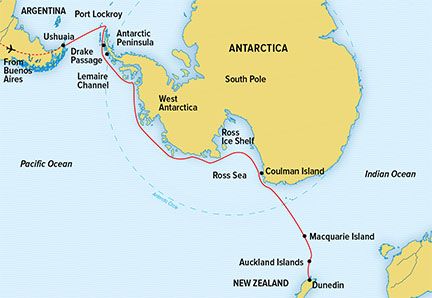 Day
Destination
1-2
U.S./ Santiago
3
Fly to Ushuaia, Argentina/Embark
4
At Sea/Drake Passage
5-10
Exploring Antarctica
11-12
At Sea
13-14
Exploring the Chilean Fjords: "Glacier Alley"
15
Tierra del Fuego: Karukinka Natural Park & Bahia Ainsworth
16
Francisco Coloane Marine Park
17
Exploring the Chilean Fjords: Kirke Narrows & Puerto Natales
18
Torres del Paine National Park
19-20
Puerto Natales/Disembark/Santiago/U.S.